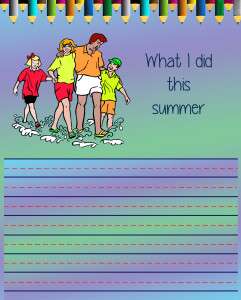 Back to School Journals make great memory scrapbooks or keepsakes and are a wonderful way for kids to record all of their school memories for each year in one handy place.There is space to paste photos, write their feelings, draw or color, most pages pose a creative question to spur activity. Kids write about their first day of school, their classmates, their favorite things and lots more. For ages 6-12 years old. Help your child remember all of their school memories with this easy to fill-in format. It's never too early to begin to journal!
Questions like:
When I grow up I want to be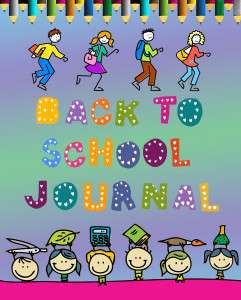 A perfect day for me would be
How I feel about taking tests
What happened this school year to change my life
Bestselling author Barb Anderson has created this imaginative funny, colorful, creative way to capture your children' school memories and their thoughts for the year. This journal is perfect for building creative writing skills and inspiring creativity in kids allowing them to think outside the box. Each page has drawing space and lined space for story-writing and encourages self expression. Purchase Back To School Journal on Amazon and other retailers.
book
children
journal