My name is Yvonne
As women, we are looking for a safe port free from labels.  Below you will find, a couple of words about me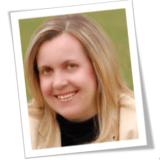 I grew up in the Toronto area and have always worked in the marketing profession. Some people call me wife, mom, sister, cousin, blogger, and more.
In 2010, I started Women Connect Online, a diverse lifestyle blog for women. I wanted to build a membership website where all women could find support regardless of age, geographical location, religion, and ethnicity.
I was surfing the internet for a client looking for a community-based online site for women. She wanted to share her personal experiences regarding physical and mental health. Most of the membership websites I found were websites where entrepreneurs and business owners gathered. The other community-based websites I found specialized in a particular niche, e.g., beauty.
My mission was to help you build your career, grow your business and support your cause by providing membership career profiles to provide your success story, expert advice, and valuable information. In addition, inspire members to share their expertise by publishing blog posts and making friends with others of one mind. Much of our written content is about topics written from a woman's perspective.
I built a platform that engages women readers throughout various stages of their life and evolves with them as they grow. So whether you're a teen, single, a parent, or an empty nester, you will find answers to issues that matter most for today's modern women.
Our readers are intelligent women who are independent with a thirst for knowledge, active, social, and just loving life! We provide the opportunity for our members to make friendships and make their life's better!
Thank you for helping me create this incredible community! From a dream to conception, this is how Women Connect Online began.
Whether you're a woman wanting to be a good parent, searching for relationship advice, battling health issues, going through a divorce, or want to have an excellent book to read, Women Connect Online is the go-to place for empowering women with information. We have readers from all over the globe!