[vc_row][vc_column][vc_column_text]
I am pleased to partner with Affiliate Help to provide you with this information below.
[/vc_column_text][/vc_column][/vc_row][vc_row][vc_column][vc_column_text]
Women today are being provided with more opportunities to stay at home with their children and work without leaving their home. In the United States alone In 2010, 4.2 million more people worked at home than a decade before, according to the US Census Bureau. Some of these work at home opportunities include telecommuting, selling products or services in your local area and on the internet.
Since the mid 1990s, the Internet has been a powerful way to advertise your products or services to a global market. There is more opportunity then ever before to establish an online business. As a young mother you are given the opportunity to work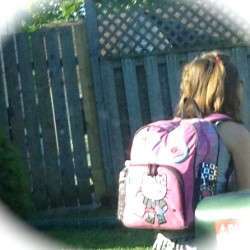 part-time, full-time or occasionally. Not only do you save money on driving to work but as well you do not have to endure the cost of childcare. You do not need to spend money on uniforms and you are available to attend those important events with your kids.
But before your setup your website and start your online business here are some thoughts to consider:
1. Make sure that buyers have a method of payment that handles multiple currencies and is secure. Paypal and Intuit are reliable payment methods.
2. Keep open communication available so that you can handle customer service issues. A separate phone line at home, Skype or dedicated email address that you visit often. Advertise this on your homepage.
3. Create passive income opportunities by selling other peoples products and services on your site and receive a commission.
4. Research affiliate marketing online programs that are ethical and that you receive a healthy commission. Take the time to learn from others. Affiliate Help provides information and support to individuals who are considering affiliate marketing.
5. If there is shipping involved to other countries research tax laws.
6. Make sure that you backup your files and your internet connection is fast and reliable.
7. Research the option of creating your own website or hiring a Web Designer for website setup.
The good news about starting an online business is that you can be anywhere and if your website is setup properly you can be earning income from your products and good commission on other companies products.
[/vc_column_text][/vc_column][/vc_row]
passive income
websites
working form home