About the Book
In the second installment of the misadventures of Megan Docket, she learns of the investigation of meth dealing in the area. A gut feeling forces her to question the motives of a DEA agent residing in the area. As she snoops on the agent, she becomes protective of a young teen and a young autistic, who works at the local diner. Meth use in the community causes the deaths of two friends and ensnares local residents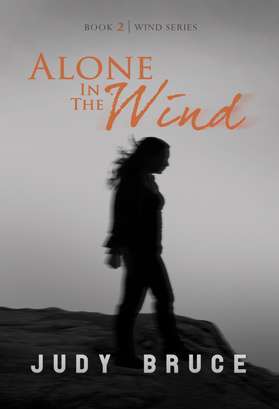 in the drug trade.
Meanwhile, discord with her husband, Brian, creates problems at home. When the DEA agent and the chief of police commit murder, Megan uncovers the truth. When she impulsively takes action against the men, it blackens her soul and plunges her into a personal hell. Burdened with grief over the community tragedies and her own guilt, she seeks peace and redemption.
About the Author
Judy spends most of my time writing novels.  A mother of two, a wife of one, a sibling of three, I was orphaned at age thirty-three.  Aside from writing novels, she has contributed various works on law, history, and social issues.  Her true love, apart from my family, is fiction—writing and reading it.
My Thoughts
The story is set in a small town but nothing in this town is boring. This rugged terrain is the land of cowboys and Indians. This fictional book is full of adventure, suspense and violence. You find yourself spellbound wondering what is going to happen next. Megan is a role model, a highly successful respected lawyer who solves difficult cases. She is financially independent, gutsy and tough. Gun toting Megan is definitely no sheep as she challenges society perceptions of what is right and wrong. Megan finds herself solving difficult cases in and out of the courtroom! You will find yourself cheering for Megan's success. The story is believable and compelling, like it could really happen. Full of mystery, both men and women would enjoy this book. The language in this book is intended for an adult audience.
You can learn more about Judy Bruce and her writing by going to her website, Amazon, Barnes & Noble, Chapters Indigo and other retailers.
suspense