[vc_row][vc_column][vc_column_text]The family dynamic is never more essential than when supporting family members as they go through tough times like enduring medical treatment. Having the reassuring support and loving care of family goes beyond the familial bonds providing comfort and understanding before, during and after treatment. The presence of a family member is not a replacement for good clinical controls nor are they a substitute for healthcare professionals. However, family members are, indeed, a valuable part of the health care team helping patients manage and cope with their condition as well as being a valuable source of information.
Treatment is More Easily Managed with the Support of Family Members
From the initial office visit that may involve receiving news of a grave nature about the patient's health to simply requiring help with communication in order to receive that information, the support of a family member is invaluable. Sometimes, it is a part of a family's habits or culture that a family member be present. However, sometimes your loved one may just want a comforting, familiar presence to rely on during this difficult time. It could be the age of a patient, whether the elderly or the very young, that the presence of a family member is extremely reassuring.
The Family Members and Their Role in Patient Care
Those who are likely to have a family member present include patients who may not have much knowledge of their health condition, those with chronic disease, the elderly and children, or patients who may not be fluent in the language. The family members likely to accompany the patient to an office visit or remain present for medical treatments include children, parents, siblings, spouses or significant others, hired caregivers, and friends. As a member of your loved one's support system, you can act as a collaborator regarding accurate diagnosis and planning the treatment strategy. Something about the patient's condition could be overlooked by the patient themselves and brought up by the observer. However, there must be a proper balance between patient, physician and family member. This is an alliance that works best for the outcome of the patient when it is maintained as a robust partnership. All three must work together or the outcome could hurt your family member's recovery or treatment process. The important thing to remember is that you are there to be supportive, honest, and open all for the good of the one you care for.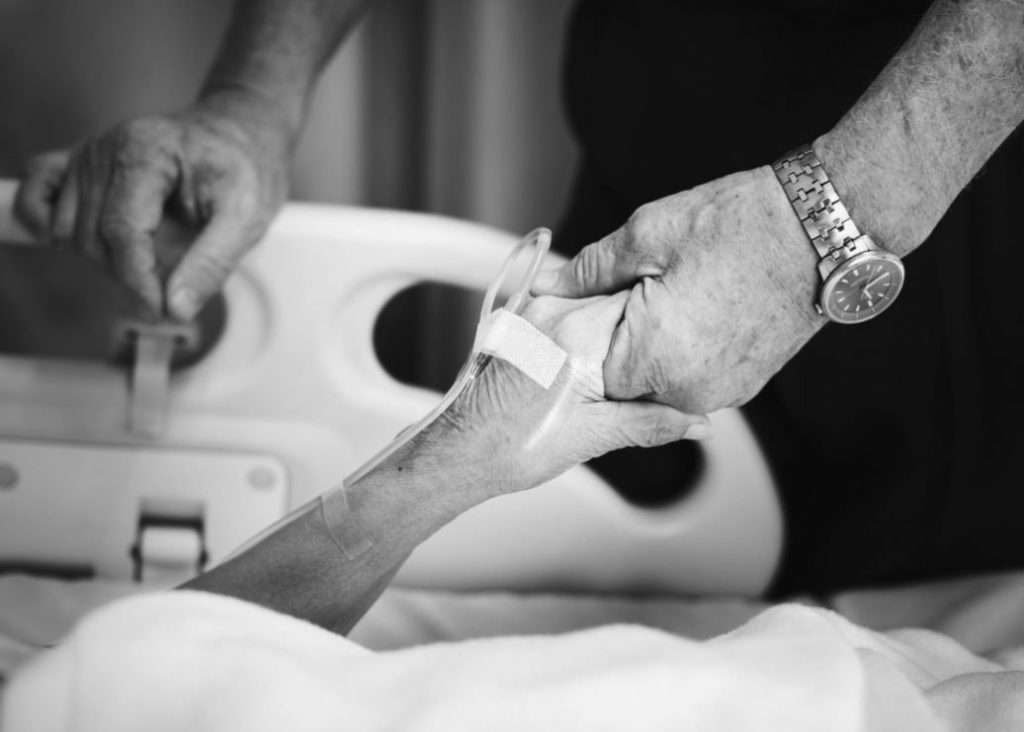 Is it Time to Include the Internet of Medical Things as a Family Member?
The Internet of Medical Things, or Healthcare IoT, is encroaching upon us. It represents a connected infrastructure of medical devices and software applications able to communicate with healthcare IT systems. For example, your FitBit data that tracks your steps that you already share with your closest friends and family can be shared with physicians to provide wireless feedback in the form of automated reporting data. Another example of IoT is home-based treatment equipment. Home treatment equipment not only helps your loved one stay more comfortable during treatments but also helps you keep in contact with physicians and specialists monitoring the data. If your loved one has a chronic condition like kidney failure or chronic kidney disease, speaking with your doctor about treatment equipment, like a Home Kidney Dialysis Machine, could be a good option to look into for long-term care.
However it stacks up, the presence of a family member is a valuable aspect of the health care team to help patients manage and cope with illness—especially chronic conditions. After all, the care is being provided to that person, not that condition. When you consider that the patient, your loved one, is best understood within their own culture, values and goals—or in other words, family – then it is more a process of honoring the person and their wishes, which safely results in better treatment and patient satisfaction thanks to the presence and support of you, their loved one.[/vc_column_text][/vc_column][/vc_row][vc_row][vc_column width="1/6″][vc_facebook type="button_count"][/vc_column][vc_column width="1/6″][vc_tweetmeme][/vc_column][vc_column width="1/6″][vc_pinterest][/vc_column][vc_column width="1/6″][/vc_column][vc_column width="1/6″][/vc_column][/vc_row] Healthsupport