[vc_row][vc_column][vc_column_text]Even if you do everything in your power to make your home as safe as possible, a single accident or mistake can create a roaring fire in the blink of an eye. Within just a few minutes, you could find yourself dealing with serious injuries, expensive damage, and a wide variety of other issues that take years to overcome. Here are five steps that you can take to rebuild and recuperate after a residential fire.
Seek Out Medical Attention
Many people don't realize that inhaling smoke for just a few seconds can result in a number of severe medical issues ranging from cardiovascular disease to permanent eye damage. While some of these health complications are devastating, quite a few of them can easily be reversed as long as they are treated immediately. Anyone who was inside your home or on your property during the fire should receive a full checkup.
File a Claim with Your Insurance Provider
The vast majority of insurance providers require policyholders to file a claim within just a few days of a major residential fire. In order to file a claim, you will need to call your provider and explain exactly what happened to one of their representatives. They are then going to send a claims adjuster to your home to learn more about what started the fire and how much damage it caused.
Make a List of Damage and Destroyed Property
As you go through your home, you will need to make a comprehensive list of all possessions that were damaged and destroyed in the fire. That includes inexpensive items such as basic clothing, hygiene products, and kitchenware. Those possessions might have been affordable on their own, but replacing all of them at the same time can be expensive.
Keep a Folder of All Additional Expenses
Depending on which company you purchased your insurance from, you might also receive compensation for additional expenses such as renting a car or hotel. That is why you need to keep receipts for everything you spend money on following a fire. Even if your insurance provider doesn't compensate you for those expenses, you might qualify for state assistance programs or tax credits.
Contact a Fire Restoration Company
Before moving back into your home, you will need to hire a company that specializes in fire and smoke restoration services, such as Icon Property. Fires release a tremendous amount of toxins into the air, and those contaminants could linger in your home for years. These specialists can also remove any unpleasant odors that have permeated your walls, carpets, and insulation.
If you ever feel as if you aren't being treated fairly by your home insurance provider, then you need to contact a local attorney to discuss your legal options. Home fires can be extremely expensive to deal with on your own, and you deserve adequate compensation that will allow you to move on with your life.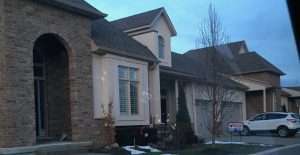 [/vc_column_text][/vc_column][/vc_row][vc_row][vc_column width="1/6″][vc_facebook type="button_count"][/vc_column][vc_column width="1/6″][vc_tweetmeme][/vc_column][vc_column width="1/6″][vc_googleplus][/vc_column][vc_column width="1/6″][vc_pinterest][/vc_column][vc_column width="1/6″][/vc_column][vc_column width="1/6″][/vc_column][/vc_row]