[vc_row][vc_column][vc_column_text]
Making platonic friends isn't always easy. In fact, it can be incredibly hard, especially for women. While natural friendships usually form over time, if you're new to an area, it can be lonely waiting and hoping to click with someone from work or school. If you're longing for a girlfriend to talk to, you'll be pleased to learn about Bumble BFF, a friendship-only dating app from Bumble creator Whitney Wolfe.
The Friendship Finder for a Variety of Situations
Those Not Looking for Love
There is a common misconception that any single woman between the ages of 20 and 50 is actively seeking a husband. It's actually quite common for women in that age range who to enjoy their lives alone and focus on career plans rather than coupling up. If you're one of these women, you might be struggling to find your place in the social world.
Women without children often struggle to connect to peers who are busy raising kids, and it can be awkward being the third wheel while hanging out with married friends. Bumble BFF provides the perfect solution to this problem. If you use the app to find other independent women who understand where you're at in life and are interested in similar activities, you could end up with some amazing lifelong friendships.
Those Who Prefer Organic Love
Perhaps you do want to find love, but you hate the idea of going on a dating site, interviewing men for compatibility, and ending up disappointed when they don't live up to their profiles in real life. You long for the days when people met and began dating in an organic way, just like they do in the movies.
If this is what you want, the best thing you can do is use Bumble BFF to form new friendships. Chances are that each of your girlfriends will have male friends, some of whom might be single. The more you make new friends and interact with new social groups, the more likely it is that you'll run across another single person you click with.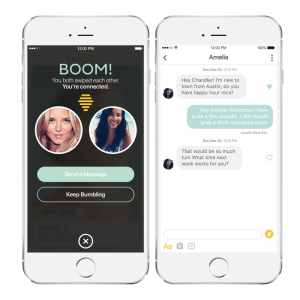 Those Looking for an Activity Partner
It's possible that you actually have plenty of friends in your area, but none of them happen to share your passion for certain activities. Maybe you love hiking, rock climbing, white-water rafting or other outdoor adventures, and your girlfriends are all indoor types. It could be your love of pottery or an obsession with cosplay that sets you apart. No matter what it is, Bumble BFF can help you find a platonic friend who shares your interests.
Those Seeking Other Moms and Wives
Perhaps you're dealing with the opposite scenario as the women described in section one. You've settled down, married and had kids, and now you're feeling isolated from all of your single girlfriends. While your friends are out partying until dawn, you're hitting the sack before midnight and wishing you had a friend to discuss parenting with.
Bumble BFF can help you find other married moms who will understand all aspects of your life. It could even lead to some fun double dates!
Those Who Are Introverted
Since many men are the initiators of romantic connections and dates, it's easy for an introverted woman to join a dating site, sit back and watch the romantic attention pour in. When it comes to making platonic friendships, things are often a bit harder for introverted women. If you struggle with shyness, you might have a hard time approaching that nice woman in yoga class and asking about coffee. You might psyche yourself out, wondering if the person will find you strange or fearing how you will handle the rejection if they aren't interested. In some ways, being turned down for a friendship can hurt even more than being rejected by a potential lover.
Luckily, with Bumble BFF, much of the anxiety is removed. When you load the app, you will know that everyone you see is there to make new friends, which makes taking the initial step and saying hello much easier. It's also likely that many of the people using the app will also be introverted and understand exactly where you are coming from.
Bumble BFF: Get Started Today
To use Bumble BFF, just download the Bumble app, create your profile and set it to BFF mode, which will allow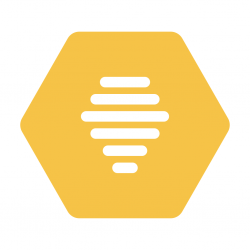 users to see that you are only interested in friendships. If you ever decide to seek romantic relationships as well, you can simply switch your profile to regular mode. With Bumble BFF, everything you need for a healthy and happy social life is in one place[/vc_column_text][/vc_column][/vc_row][vc_row][vc_column width="1/4″][vc_facebook][/vc_column][vc_column width="1/4″][vc_tweetmeme][/vc_column][vc_column width="1/4″][vc_googleplus][/vc_column][vc_column width="1/4″][vc_pinterest][/vc_column][/vc_row] life mateloveromancesingle parents