Summer might be fading into fall, but you can still throw one last party before you have to swap out sweaters for swimsuits. Here are just six tips for hosting a great end-of-the-season bash.
Raid the Right Grocery Aisles
Finish off those blueberries and watermelons before they go out of season. Serve up some sticky, tasty barbeque before the grill has to be packed away in the shed. This is your last chance to enjoy a picnic in the sunshine, so make sure that your menu gives one last hurrah to the flavors that define summer.
Prepare Your Party Space
Whether it's a park, playground, backyard or indoor community center, it's important to have all the fixin's for your party before the guests actually arrive. This means buying napkins, tablecloths, paper plates and anything else that you might need to accommodate a large group of people. Visiting a site like Mardi Gras Supplies can be an easy way to get started.
Play Outdoor Games
Take advantage of the weather while you still can. Get outside on the grass and toss beanbags, play tug-of-war, pelt each other with water balloons and bend into crazy shapes for lawn twister. If you have access to a pool,
rope everyone into games of water polo and water volleyball.
Have a Theme
This is the secret to a great party. Instead of a generic "summer gathering," have some kind of motif that applies to everything from your drinks to your decorations. For example, you might have a beach theme with lots of wicker furniture and sand elements, or you might have a carnival theme with gaudiness galore.
Mind the Heat
You want everyone to have fun, of course, but you also want to avoid heat exhaustion during the last days of summer. Fill a cooler with water bottles that can be accessed throughout the day, or organize an outdoor bar where people can mix their own cocktails at will.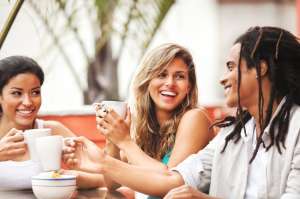 End It with a Bang
Fireworks are a summer staple, so setting off some bottle rockets is one way to say goodbye to the season. You might also pop confetti, light up a water fountain or just pump music through speakers for a dance-off. There are many possibilities when you commit to ending your party in style.
These are just a few things to keep in mind as you prepare for the last social event of the season. Whether you're hosting a wild pool party or a family-friendly community event, use these tips to make sure that everyone has a blast.
summertime