If you want to make your home's common spaces more family-friendly, check out these suggestions. Each one is designed to help you tap into the heart of your household and create common areas that are fun for everyone and bring the whole family together. Remember, these are just guidelines. We encourage you to break away from tradition and truly customize your living space.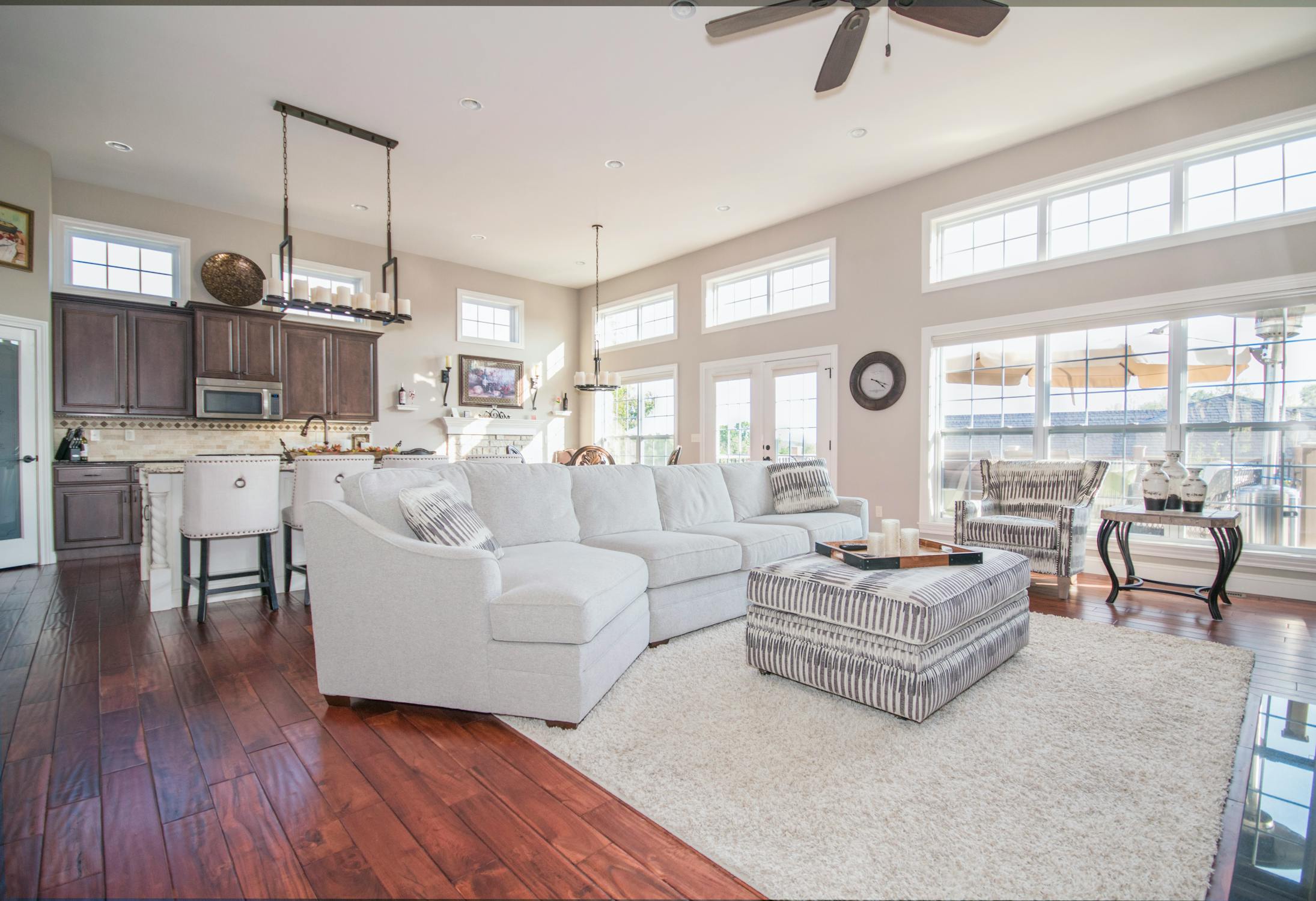 Embrace Space
Make the most of an open floor plan by selecting furniture optimal for the space. Large sectionals perfect for lounging or napping coupled with storage ottomans will create a dynamic room perfect for cozy nights at home and large get-togethers.
If you feel like you still have a bit too much empty space to work with, consider tying the room together with a large, textured rug and some art work. These flat, staple pieces will help distinguish the space without feeling cluttered and chaotic.
Make It Multi-Functional
One of the best ways to make a common area enjoyable is to have it serve more than one purpose. Some people rarely even go in their living rooms because they're always eating at their desks or hanging out in their bedrooms. Create a common area that has ample seating and hard surfaces for eating, working or studying. Your goal should be to design a space that works well as a dining room as well as it does a living space.
Create an Experience
Invest in new objects that will allow your family to make new memories together in your common space. A piano, new grill or decked-out home theater system will make your family nights much more enjoyable. You don't have to spend a ton of money to have a great time, but when you are able to drop a few extra bucks, consider investing in items that speak to your family and enhance the activities you already like to do together. If you tie your likes and dislikes into your family space's décor, a sense of comfort will encourage your family to spend more time enjoying it together.
Transform Your Outdoor Areas with Lighting
Installing some good outdoor lighting will illuminate your patios, decks and other outdoor spaces to create a warm, welcoming atmosphere. The added light will also allow for a more seamless transition between your indoor and outdoor spaces. If you're not sure how you should incorporate lighting to best illuminate your space, hiring an electrician to consult or install the lights for you will make the process easier.
At the end of the day, your home shouldn't just be where you go to sleep and eat. Your home is where you live and make the most memorable experiences with your loved ones. Common spaces are areas that set the scene for holidays, rainy Saturday movie marathons and bask in the comfort of one another's company. Don't be afraid to incorporate all your sentimental keepsakes and favorite pieces of furniture. At the end of the day, your common spaces should be about form, functionality and, most importantly, family.
exterior
home
lighting
outdoors