The Interview
What is the name of your business?
My name is Victoria Marin. As a member of the faculty of Red Oak Academy, I develop Individual Education Plans for children with special needs participating in the school's live online homeschool classes. You can learn more about the advantages of home schooling here
http://www.blogtalkradio.com/usahomeschool/2013/07/17/the-homeschool-show-1
What is the primary objective of your business?
The primary objective of Red Oak Academy is to provide educational services to all students – traditional, gifted, special needs as well as students who have been bullied in school. By providing flexible scheduling, we meet the
specific needs of each student. Our dedicated teaching staff and Occupational Therapists develop Individual Education Plans which guarantee academic success.
What service (s) or product (s) do you provide?
We provide live online homeschool classes where students can actively participate in each class from the comfort and safety of their homes. Red Oak Academy provides college preparatory classes, AP classes as well as special education services.
What advice will you give to struggling business owners?
My advice to struggling business owners is never lose sight of your vision. With the passion and motivation only you possess for your business, pursue each opportunity. Consider each stumble as a learning experience. Consider each small step as a step closer to your ultimate goal.
What's new or what is coming up in your business?
Red Oak Academy has formed cyber or virtual clubs during which students are encouraged to interact and develop friendships with one another outside of the online classroom. Presently, Red Oak Academy offers a cyber Literary Club and Student Mentor Program. For the 2013-2014 academic year, Red Oak Academy will be adding a cyber Art Club as well as a Support Group for students sharing similar disabilities and challenges.
What advice will you give that you have learnt along to the way to a woman entrepreneur or a woman now thinking about getting into business?
As a woman starting out in a business, expect challenges. Draw upon your inner strength as a woman to overcome such challenges. Use your skills as a multi-tasker to develop and build your business while caring for your family. Tap into your creative self to promote your business with out of the box marketing strategies.
Is your business primarily a online business?
Red Oak Academy is an online business, however, our teachers and support staff are always available by phone.
Is your customer base local or global?
Our students are primarily from the United States, however, we do have several students from Canada, Germany, Spain, South Africa, China, Jordan, Saudi Arabia, Bahrain and Guatemala.
To learn more about Red Oak Academy visit http://www.roaschool.com/online-high-school/.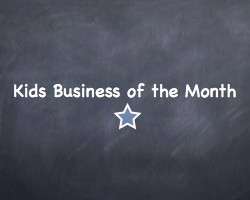 college preparation
gifted children school
online school
special education services
special needs school