The Interview Tell me about yourself and your book? I have over 20 years work experience as an addiction counselor. I have a masters' degrees in Social Work and Human Resources.
What's the most important message readers will get from reading your book?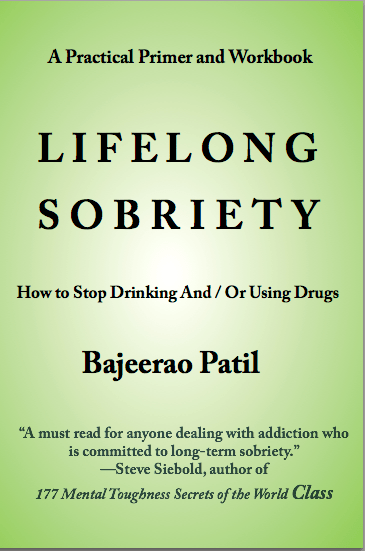 They will gain insight into addiction and learn to take care of all aspects of their lives including emotional health that lead them to drug or alcohol use.
Who is your intended audience?
Individuals who are addicted to mood altering chemicals, clinicians, professionals working in the field, psychiatrists, relatives of individuals addicted to mood altering chemicals.
How does your book benefit Women and their families?
Individual suffering from addiction need support from their family members while they are trying to heal.  They need more than tough love. They need encouragement and proper guidance to make well informed decisions to sustain long term sobriety. No one can do this better than their own family members for them. Also, they need to avoid enabling their loved ones to continue being addicted or make the wrong choices.
I would gladly answer any questions related to Lifelong Sobriety. You can contact me on my website http://www.bajeeraopatil.com/.  Lifelong Sobriety is available at http://www.amazon.com/dp/0989569810/  and other retailers.
drug addiction
Lifelong Sobriety
mental health