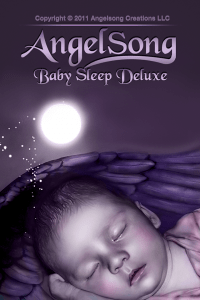 As Mothers Day fast approaches you may find yourself looking for unique gifts for the new mom.
Angelsong Baby Sleep Deluxe is a mobile and iphone app that can be used as a bedtime assistant and baby alarm clock. Not only is this music angelic and comforting but it could be used while you are driving in your car with your young infant or while you are waiting in your car with your infant. This music can be shared with a baby sitter if dad plans to take Mom out for Mother's Day!
This app can also be used with your iPad and iPod. The soothing lullaby can even help an adult fall asleep. The lullabies are from the cd that won the best kids music awards. I myself found this book very relaxing, great listening for mom.
Download this app on iTunes
http://itunes.apple.com/us/app/angelsong-baby-sleep-deluxe/id488423866?mt=8

About Angelsong Creations, LLC
Angelsong Creations, LLC is a content creation and new media company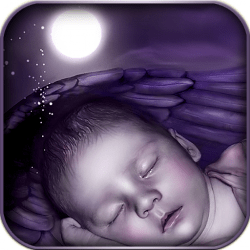 that produces high quality products intended to provide our customers
with comfort and inspiration.  These products include mobile apps, music, video courses, books and more. Learn more here
http://angelsongbabysleep.com/ and http://www.angelsongcreations.com
baby gifts
iphone apps
mothersday