[vc_row][vc_column][vc_column_text]As a single woman in her early 40's I have found it a bit of a challenge to balance being an independent woman, strong and confident mixing in with the Dating world today.
I have been single now for over almost 3 years dated several men during this time and chose to not date in 2014 so I could regroup and focus on what I wanted to come into my life.
I have been in 2 committed relationships in my life, one lasted 18 years and another 2 years.
What I learned from those unions was that you must accept your partner for who they are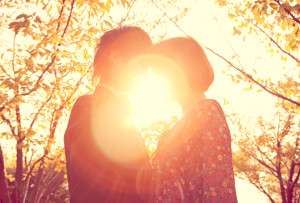 completely. That you must not be in denial and think you will change them, yet be aware and clear that with respect and communication you can reach amazing compromises.
That relationships take effort, time and interest.
That you must like and enjoy this person outside of intimacy. That you never stop building the friendship so that all else continues to grow and flourish.
I learned that no one likes to hear and connect the words "hard work or work" when speaking of maintaining a relationship and I agree. I use to think that was the correct way to think of things but I have learned that no one really enjoys "work" and to most the idea and thought of "work" is a bit harsh and heavy.
If we are working 40 hours a week for example who then also wants to "work" at connecting with someone they love?
So this year has been a great lesson, those men I dated also taught me some great things.
Get to know yourself, be ok investing time on you, be clear in what you want and live life.
Be open to all possibilities, let go of the idea you have all the control because in reality we only have plans and goals but Life has it's own way of sometimes presenting some bumps on the road and we must be able to breathe and be ok with that, let go and move on. You attract what you put out, so make sure you are baggage free.
I have finally found the Balance of Independence.
About the Author: My name is Mari Corona and I am fairly new to the blogging world. I started my blog, Living in Mommywood back in August 2013 in hopes of sharing a laid back approach to all things parenting related. My career path is in Real Estate. I have a beautiful nineteen year old daughter named Erica who is in her 2nd year in college. My passions are reading, writing, yoga, meditation and laughing. I believe in stress free living and using any and all tools to achieve that goal.
Live Love Laugh is my motto. [/vc_column_text][/vc_column][/vc_row][vc_row][vc_column width="1/6″][vc_facebook][/vc_column][vc_column width="1/6″][vc_tweetmeme][/vc_column][vc_column width="1/6″][vc_pinterest][/vc_column][vc_column width="1/6″][/vc_column][vc_column width="1/6″][/vc_column][/vc_row] relationships