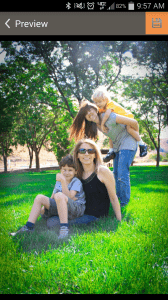 The Interview
What is the name of your business?
Genietrack | www.genietrack.com
What is the primary objective of your business?
Genietrack is a mobile software company dedicated to providing industry leading family safety, communication and social solutions to busy parents everywhere, in a convenient, hassle-free fashion.
What service (s) or product (s) do you provide?
Family Space is a free social network app for families that allows you to chat, share pictures and videos, and sync events to your phone calendar — all within your own private network. Only people you invite will be able to participate, so no worries about strangers having access to your private family information. Moreover, the app alerts you to your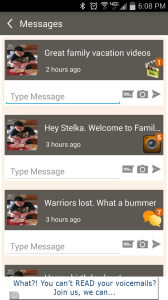 loved ones' location (for example, it can let you know that your kids arrived to school or home), and any member of the family who is in trouble can send instant alert to everyone else in the network. This app is easy and fun to use and gives you a peace of mind that your loved ones are safe!
Check it out at www.genietrack.com or download the app (Android only) at http://gtrk.co/droid.
What's new or what is coming up in your business?
We just launched our new Family Space private family network app on Android and are currently working very hard to make sure we get the word out to busy families everywhere. We will be working on the iPhone app very soon.
What advice will you give that you have learned along to the way?
Perseverance, tenacity, and most importantly – listening to your customers. For instance, after starting our company and launching our legacy Family Safety service, we had marginal success and had to listen to our customers' feedback. Our customers told us that the Genietrack Family Safety solution was not broad enough to satisfy the diverse needs of today's families, especially the children. We went back to the drawing board and created the next generation private family network – Family Space – to foster communication, fun and safety for busy families everywhere.

How does your business benefit Women and their families?
Women and families are busier than ever. With the Family Space app, we wanted to create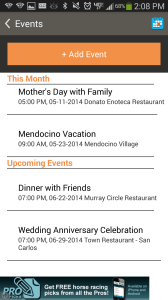 a product that would offer families a peace of mind while fostering communication, fun and safety for busy families everywhere. Our app offers a number of key features, including:
• See where your family members are located in real time with a click of a button
• Receive notifications when your family members arrive at known destinations, such as school, home or office.
• Panic feature instantly alerts entire family if anyone is in trouble, via email, texts and push notifications
• Chat for free without using any of your wireless plan minutes or texts
• Share videos and pictures with your entire family privately from within the Family Space app
• Share events and activities in a single family calendar which gets synchronized with the calendar on your phone(s)
• Review weather and traffic information relevant to your family members' locations
calender
family safety app
social chat app
tracking app