Husbands with benefits are not extinct
Dear ladies, would you like to have a husband or boyfriend with benefits? I am referring to a loving man who meets the modern day definition of romance. A romantic loving man helps around the house, cares about your needs, communicates with honesty, operates with integrity, protects his great asset (his family), succeeds in his life goals, embraces you with love and romance, and satisfies your intimate sexual desires. Does this sound like the man of your dreams? I hope so, because you deserve a romantic loving man (RLM) in your life. I have good news for you because RLM'S are not extinct; they are alive and waiting. You do not have to imagine him in a daydream, or read about him in your favorite romance novel, or look for him outside of your relationship because he is probably already in your presence. Your husband or boyfriend has the potential to become a romantic loving man. However he might be currently disguised as a redneck rowdy, stubborn old mule, lazy couch potato, busy workaholic, or an inattentive lover. Are you willing to help release your prince charming? All it takes is a soft touch and the right massage technique.
A Massage technique that produces happy beginnings
You might have discovered that you cannot nag, shame, bribe, whip, or divorce the romance out of your man. As a former stubborn man with a partially closed heart, I learned the importance of exposing my romantic side to my patient wife. My near-divorce experience inspired me to help other men understand the importance of opening their romantic hearts. I was encouraged to offer hope to women because thanks to my wife's gentle massage of my heart, we recently celebrated our 24th wedding anniversary. Ladies you can massage the romance out of your man and this 7-step massage technique will help produce happy beginnings for you, your husband, and your relationship.
Understand his behavior – Most men did not have good role models or practical lessons in romance, so be patient with your expectations.
Inspire your desires – Clearly communicate your desires and be prepared to inspire your man about the importance of satisfying your desires.
Encourage his courage – Men like to retain their macho image, so encourage him that it is cool to be a romantic loving man.
Stroke his ego – Men are competitive by nature and your loving compliments and encouraging words will help him rise up to meet your expectations and achieve his potential as a romantic loving man.
Patiently practice daily – Be patient because a romantic loving man cannot be erected over night by popping a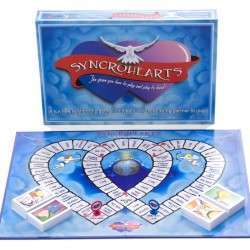 little blue pill. Fortunately daily practice will produce long-term romantic effects, so have fun exercising your love together.
Reward romantic progress – Men like to be rewarded for good behavior. You could offer some loving treats for your romantic loving man such as a nice home cooked dinner, a relaxing massage, or a fun date night.
Share the romance – Most men like to be acknowledged for their wins and accomplishments. However when it comes to recognizing their romantic goals, you have to be very careful not to embarrass them. For a win-win solution, you can try posting or tweeting how your man's loving gestures made you feel. Your friends will be envious and his friends will be curious when you share the romance!
About the Author: Bobby O'Neal (aka. Dr Love) is an international speaker and author on the topic of love and relationships. He is the inventor of the award winning Syncrohearts Relationship Game and Love Game App and he is the author of the love book, "Dr. Love's Prescription for a Romantic Loving Man".
Dr. Love invites you to open your heart at http://www.syncrohearts.com
Dr. Love
love
massage
romance
valentine