The Interview
What is the name of your business?
My business is Triumphant Family Services, Inc.
What is the primary objective of your business?
We provide a keen Household Management service for busy families and unique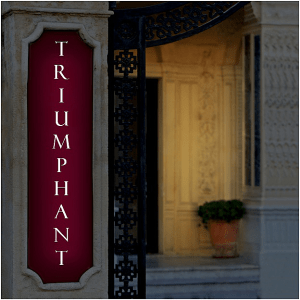 vacation concierge for traveling families.
What service (s) or product (s) do you provide?
For local families we offer Nannies and Housekeepers. For vacationing families heading to South Florida, we provide on-site Babysitters, Pet Sitters, and Beauty Services.
What advice will you give to struggling business owners.
Always maintain outstanding business etiquette… Your last customer is always your best form of advertising!
What's new or what is coming up in your business?
Our South Florida based business is now expanding to 2 new cities. Atlanta, New York.
Our Canadian and European clientele that flock to South Florida to escape the harsh winters, is rapidly growing!
What advice will you give that you have learned along to the way?
Do not be so quick to allocate your budget for things that you can do yourself.
How does your business benefit Women and their families?
In such a drowning economy, stay home mothers are few, far and in between. With both parents now at work, Triumphant Family Services, Inc. can manage and monitor the growing workload of your household so you can have time to nurture your family.
baby sitting
chef services
elderly care
pet sitting