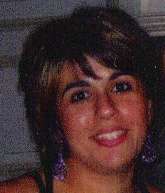 Victoria Marin graduated from New York University with a degree in Occupational Therapy. Early on in her career, she gained recognition for her innovative use of the Nintendo Wii in a rehab setting as well as the use of a multisensory approach in the treatment of elderly patients with dementia. In addition, she was a member of the faculty at SUNY Rockland in Suffern, NY and Dominican College in Blauvelt, NY where she also sat on the college's Professional Advisory Council.
As Assistant Director of Education at Red Oak Academy, she collaborated with parents and staff to develop Individualized Education Plans for students with special needs. She instructed students in Health and developed a course on life skills with the objective of increasing self-esteem and self-responsibility.
Ms. Marin graduated from the Institute of Children's Literature with a certificate in Creative Writing and Children's Literature. Her work on child development and the benefits of homeschooling has been published on numerous sites including KidzEdge Magazine where she also held the position of Managing Editor.
Her book, Aiden's Waltz, lovingly describes the heartwarming tale of a young boy with Autism who triumphs over bullying and many of his special needs through the art of ballroom dancing. Aiden's Waltz received a 5 star rating from Readers Favorites Book Reviews and was recommended as a teaching tool for parents and educators.
Most recently, she founded Adirondack Learning Academy – an online private school for homeschooled students in kindergarten through twelfth grade. Ms. Marin believes each child is an individual and that all children need to feel successful in order to succeed.
Learn more about the advantages of home schooling here
http://www.blogtalkradio.com/usahomeschool/2013/07/17/the-homeschool-show-1
 Adirondack Learning Academy