There are many hidden costs associated to raising children. Daycare, clothing, personal hygiene products and food put a dent in a new parents budget.  Diapers are the one baby product that parents cannot live without. Listed below is the Do's and Don'ts when purchasing diapers.
Not paying attention to absorbency and fit
Leaking diapers can cause you to go through twice the amount of diapers per week.  Diapers that do not fit right will cause poop to go up the baby's back.  Boys diapers and girls diapers are made differently and have absorbency in different areas. Prolonged exposure to urine and feces will cause diaper rash. Place ointment on your baby's tush when you are changing his diaper.
Do pay attention to the smell of your diapers
Some diapers have perfume added to mask odors.  This sometimes can cause skin irritations. Some diapers have aloe and vitamin E giving off a pleasant smell.
Don't buy in bulk when they are first born
If you have a newborn they will not be in their diaper size to long. Therefore buying in bulk is not a good idea. Before your baby is born buy only one pack because you will not know the baby's size. Try different brands of diapers first to make sure you find the right fit. Purchasing diapers doesn't have to costly use coupons when making your purchase.
Store-Brand Diapers vs Name-Brand
The emphasis is finding a brand that works best for your baby. Leaking and irritation of the baby's skin will cause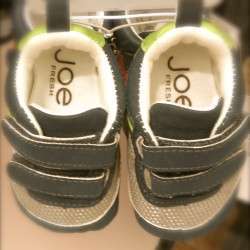 you to go through twice as many diapers which will not make the diaper purchase cost effective.
Whether store brand or name brand your purchase of diapers can always be cost effective by using diaper coupons when you go to your local grocery store.