Summer has arrived, and with it, warm, sunny weather. The last thing you want to do is spend your time slaving away in a sweaty, indoor gym. Here are some tips to help you take your workout outside this summer and get fit without hitting the gym.
Sign Up for a Race
Whether you're up for a 5k or a marathon, road races are taking place all over the country during the summer months. Check the Internet to find a race near you. Sign up, mark your calendar and start training! Running outside is a different physical challenge and more mentally stimulating than pounding out miles on the treadmill, and having a goal in place will help you stick to your training schedule.
Two-Wheel It
Summer is the perfect time to get those bicycles out of the garage. Check out local paths or trails or meet up with a group to try mountain biking. If you live nearby and your community is bike-friendly, try biking your commute. It's a good way to go green and stay fit at the same time.
Make Waves
If you're thinking of installing a pool in your back yard, or if you prefer the water at your local municipal or private pool, swimming is a great way to burn calories while you soak up the sun. Swim laps, tread water in the diving well, or put on a flotation belt and water-jog for a great low impact workout. There are many pools in Fresno,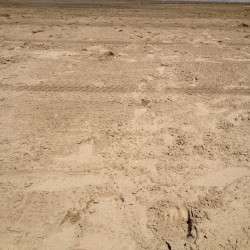 CA to choose from to stay cool while building a lean swimmer's body.
Go Team
Getting fit doesn't have to be about working out. Remember when you were a kid, and playing outside came naturally? Summer is a great time to try out a new team sport, like softball, soccer or ultimate Frisbee. Check with your local park district or YMCA for adult sports leagues you can join. You'll burn calories, build muscle, and best of all, it won't feel like work.
The Great Outdoors
If team sports aren't your style, consider getting outside and enjoying nature. Canoeing, kayaking, hiking, and rock climbing are fun and exciting ways to use your muscles this summer. Hiking in particular is an excellent aerobic workout. Go alone, with a friend, or bring your canine companion for an even better time. There's no need for a gym when Mother Nature is your personal trainer.
This summer, ditch the boring treadmill and the stinky locker room. You can get fit and enjoy the sunshine outdoors with any of these or other ways to get fit without the gym. Get moving– the options are limited only by your imagination.
About the Author
Kandace Heller is a freelance writer from Orlando, California. Kandace enjoys writing, going to the beach and visiting Walt Disney World.