The average rate of divorce in America is nearing 50 percent, which means one in two couples marriage will fail. Whether you're separated, divorced, or widowed, adjusting to life alone can be difficult. You'll find the following tips helpful in picking up the pieces and enjoying life again.

New Experiences

Living a single life after you've been with someone for a great deal of time can be challenging. The easiest of tasks such as going out to dinner, running errands, and taking a walk can be painful if you've been used to doing them together as a couple.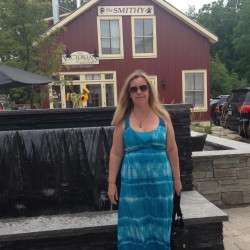 Now is the time to embrace new routines by shaking up your normal pattern of doing things. If you've always taken a walk around the neighborhood after dinner with your spouse, you can choose a new course for exercising. By breaking out of a usual rut and adding new experiences, you'll ease into different lifestyle patterns and create a new normal.
Find a Support Group

Surrounding yourself with positive, encouraging, and happy friends can play an important role in how you perceive life. You can do this by taking an inventory of your old interests and engaging in them more vigorously. Survey your community and research some of the most popular regional activities in your area. For example if you live in New York City, you might join a Central Park biking club. You can cultivate new interests and join groups that share your new passion. A support group or a life coach NYC residents trust may help adjust your perspective on life when you first go through the trauma of divorce or the death of a significant other. A life coach can help you develop a game plan to face and overcome sorrow and move forward.
Volunteer

If the pain of your loss is still too fresh for you to think about meeting someone new, you can ease into the social scene by finding and joining social service groups as a volunteer. Do you love animals? Why not volunteer at a shelter to walk the dogs or play with the cats? Some hospitals with very sick infants and toddlers welcome caring adults who have time to cradle and sing to the children. Visit a nursing home and play board games with lonely residents there. Focusing on the needs of others is a great way to take your mind off of your own troubles.
Travel

Sometimes, when your world has been turned upside down, it's a good idea to find and explore another world—one that's new, exciting, and full of possibilities. Travel is a great tonic for the soul. There are tour groups for newly single divorcees and widows. Cruises, trips to Europe, weekend getaways, and day-trips to the city can be a wonderful way to get your emotional bearings again. If you don't want to go it alone, you can find a friend, relative, or neighbor to join you on the adventure.
Don't Be Afraid To Be Alone

After a divorce or death of a loved one, it's a good idea to take some time to be alone. This allows you sufficient time to regroup, gain perspective on your situation and heal. By allowing yourself enough time to grieve over the loss of a marriage and spouse, you'll be able to move forward and make room for a healthy relationship when the time comes.
A recently released study found that 15 percent of women today are either divorced, widowed, or separated compared to the 1920s when the rate was lower than 1 percent. Facing life alone can come with some challenges, but it's how you deal with these difficulties that can make or break your spirit.
Writer and divorcee LaGeris Underwood Bell invites newly single women to embrace their new status with gusto. She recommends when you need a little help regrouping, that you surf the Internet for a life coach NYC residents or neighbors in your community have found to be reliable. A life coach can give you step-by-step, daily support to reorient your life and live fully again.