The Interview
What is the name of your business?
Le Cat Publishing
What is the primary objective of your business?
Le Cat Publishing is based on the conviction that stories that teach, apart from being every young child's bedtime friend, can and should become every learner's treasure. Our objective it to create books that can be used as learning tools.
What service (s) or product (s) do you provide?
Our Music Teaching Storybook Series called the land of Sozo, is designed to teach kids to read sheet music. We understand that learning music notes in sequence, you know- Every, Good, Boy, Does, fine can hurt our kids in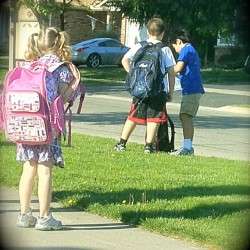 the long run because music notes are not played in sequence. Our storybooks and characters in our stories are designed to help kids as young as two, quickly identify music notes out of sequence.
What advice will you give to struggling business owners?
Look for every opportunity that you can find to get the word about your product out there, if they cant find your product, than it can't change the world.
What's new or what is coming up in your business?
We have the Sozo Music Teaching System, that will include our fairy-tale sheet music based on our storybooks, ear- training and our music theory books with fun activities.
What advice will you give that you have learned along to the way?
Network, Network, Network.
How does your business benefit Women and their families?
Music lessons can be expensive and often times music school will not take a student younger than five. My books makes sure every child can have access to learn to read and play music, this really is no child left behind.