Recovering from an addiction is hard work. It takes time to overcome years of participating in a habit that was harmful to a person's body. For most people, recovering from an addiction will be a lifelong process. However, once a person begins to feel the effects of letting go of the chains of addiction in their mind and body, then the rewards will be worth the effort. Beginning a treatment program is the first step towards recovery. However, medical research has proven that there are several important things for a person to do on their road to recovery. Therefore, the following list will offer some things that a person can do to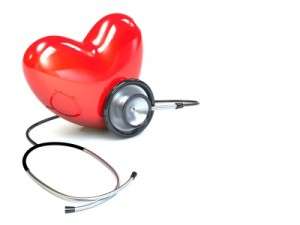 ensure that they will have a successful addiction recovery.
1. Stick to the Treatment Plan
It is hard to recover from an addiction if a person fails to complete their treatment plan. While they may feel unmotivated at some point during the treatment, it is important to follow through. Sometimes, this might mean attending meetings or going to counseling appointments even when a person would rather not. However, sometimes just being in a supportive environment can help a person to revitalize their motivation.
2. Follow the Rules
Every successful treatment plan will have some sort of rules to follow. Remember that these rules are not arbitrarily assigned. Instead, they have been created based upon the experiences of many people who have been down the road to recovery. Therefore, respect the rules, whether they pertain to a schedule or to a zero-tolerance for fraternizing with other patients. They are there to help. Additionally, some programs will kick a person out if they do not follow the rules. This can further delay the recovery process.
3. Communicate with Support Staff
Counselors, doctors and other medical staff are there to guide their patients through the process of recovery. They can help patients to get to the root of their addiction so that they can develop a plan for recovery. Therefore, it is important to be honest with every member of the support team so that they will be able to provide the best resources for recovery.
4. Forgive and Get Help
Many people will experience a lapse at some point during their treatment. If a person finds that they fell back into their old ways once or twice, then it is important to share this information with their doctors and counselors. By being honest about what happened and what led up to the lapse, a person can avoid having a complete relapse that will hinder their recovery.
5. Do Things Differently
When a person decides to leave an addiction behind, they will sometimes need to change certain aspects of their life. For example, it may be necessary to move in order to get away from friends or neighborhoods where a person is likely to relapse. Additionally, finding new hobbies and supportive friends can be beneficial for a person who is working towards a successful addiction recovery.
Author Bio:
Jezebel Lake is a popular blogger who enjoys writing about health. She is currently promoting www.gulfcoastdrugrehab.com a drug treatment center that teaches life skills and new insights to treatment.