It is difficult to determine a woman's ability to become pregnant and sometimes it doesn't follow along the doctor's prognosis. Patients who are diagnosed as infertile for long periods of time with no underlying known cause may only have a simple nutritional deficiency.  For example, these patients may have been deficient in zinc and when zinc was administered, they were able to conceive.
Some of the most common reasons why women experience infertility are stress, hormone imbalances and nutritional deficiencies. It's commonplace for women to have difficulty conceiving for years but then easily become pregnant after they adopt a child. This happens because once the pressure to have children is removed, couples can relax and are able to have children naturally. Normalizing patients' adrenal glands, balancing their hormones and healing their nutritional deficiencies often facilitate pregnancy.
However, there are also patients who have complicated cases. They could have endometriosis, ovarian cysts or other medical conditions. Some of these women are told they are never going to be able to conceive.  Sometimes these patients can work really hard changing their diet and taking supplements and then despite the dismal prognosis, become pregnant.
Stress and Infertility
Relaxation is a very important step that can help women become pregnant. Often women are stressed out because they are not getting pregnant. Stress automatically increases their cortisol levels and decreases the pregnancy hormone progesterone. This was important in ancient times when people had to deal with conditions of famine. It was important to disrupt the pregnancy process under times of stress so that mother and baby would not starve to death. However, in modern times, stressors such as traffic and busy work schedules can cause unnecessary problems with infertility. These women could benefit from practicing daily relaxation techniques from tai chi to yoga.
Diet, Hormones and Fertility
Diet either helps or hinders fertility. Diets lacking in nutrients can alter fertility. Patients on a processed food diet can switch over to whole foods, and then have an easier time conceiving. Also, taking various supplements to help support the body under the guidance of a doctor can help women become pregnant.
A common dietary ingredient that has been scientifically proven to decrease fertility is processed soy. Soy decreases sperm count as well as hinders women's ability to get pregnant by disrupting their hormone balance. Dairy and beef products that have growth hormones can also cause imbalances with female hormones.
IVF and Other Fertility Drugs
In certain circumstances, patients can become very sick from IVF and other fertility drugs.  In some cases this can even cause hospitalization. However, these same patients can undergo IVF treatment in adjunct with natural medicine and have favorable outcomes. IVF treatments should only be used as a last resort and always should be combined with supportive natural medicine. Fortunately, there are many vitamins, botanicals and lifestyle changes that can help patients become pregnant naturally without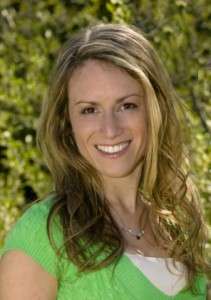 the use of IVF and other fertility drugs.
Dr. Jillian Finker, Naturopathic Physician has medical clinics in Connecticut and Vermont along with a private practice in Bellmore, New York. She specializes in women's health and is an expert in natural medicine.  Dr. Finker has been selected as the best Alternative Doctor on Long Island for 2011 and 2012.  She has appeared on various television programs and acts as a consultant for a several international companies.  Her work has been featured in various books and major magazines nationwide. It's About Wellness Naturally, her latest publication is coming soon to Amazon.  Visit her website at: www.DrFinker.com