As a young girl I used to make home-made maps and go exploring with my friends searching for unknown treasures. I remember owning a homemade treasure chest, which I would adorn with sparkling costume jewelry. Gold chains, bracelets, coins and rings treasures that would dazzle the eye and glitter in the dark. How I loved watching pirate movies where pirates found sunken treasure and lost cities. I would dream of going on such an adventure and someday having gold jewelry of my own.
As an adult what I loved about gold necklaces is that they can be customized and changed. By changing the pendants, necklaces as well as bracelets can be customized and personalized to match the special occasion you are attending, represent your beliefs, match your outfit, or indicate what you are feeling that day. Gold chains had an advantage over bracelets because you could customize by changing the style of necklace. After all there were so many styles to choose from box chains, snake chains, robe chains to name a few.
Gold Rings are perfect for engagements and weddings but cannot be easily customized and may need to be resized through the years due to weight gain and weight loss.
A gold necklace for a woman has always been a symbol of wealth and prosperity. In ancient times and today gold has always been a symbol of status.
Through time gold has never lost its popularity. In ancient Egypt, Greece and Ancient Babylon women wore gold necklaces with pendants as protection, to attract good luck, good fortune and for religious reasons. Gold today as in the past has always been used as a form of currency during tough economic times. Instead of using your country's existing dollar gold coins, gold bars and gold jewelry were used as an alternative form of currency.
They say 'diamonds last forever' this is true with other types of jewelry! All jewelry can last a lifetime. In fact, the value of gold has risen drastically the last 15 years up 297%. Giving your loved one a necklace not only shows love and affection, but your memory continues on during the life span of the necklace.
When I look at my gold pieces I am reminded of happy moments in time. Each piece represents a memory, whether it was a formal dinner, a fun vacation, a spiritual journey or my time with a loved one.
Whether you are considering buying for the upcoming holiday, for yourself or for a loved one, gold jewelry speaks from the heart and lasts a lifetime. You can see some of my all-time favourite jewelry pieces below feel free to post your favourites.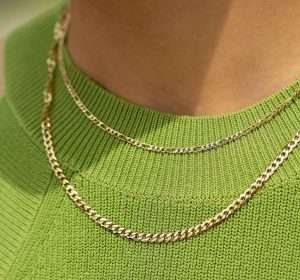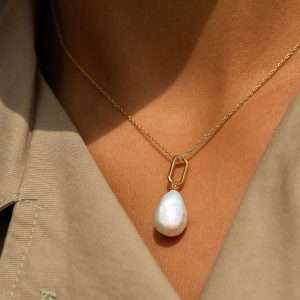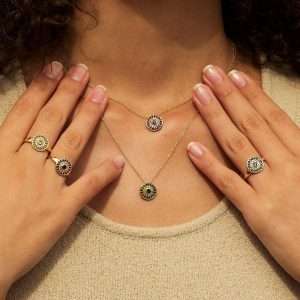 "I am thrilled to partner with Responsival and share things we love with all of you."
Image Source: @photodune/grafvision