7 Foods to Eat to Banish the Blues
By Cammi Balleck, Ph.D,
The following foods will help your mood in two ways. First, they deliver several key nutrients that play a vital role in supporting brain chemistry to reduce the risk of depression and help improve the quality of your sleep. And they do something equally important as well: Powerful combinations of vitamins, minerals help body repair and you build up your energy and capacity to handle life from your body's deepest levels (your cell's metabolic and energy pathways). The body cannot produce amino acids which is converted by the body into serotonin, so unless we get enough through our diets, we may suffer a deficiency, leading to low serotonin levels.
Low serotonin levels are associated with mood disorders, anxiety, cravings and irritable bowel syndrome.
Salmon
In order for your brain to function optimally, it needs to have the right nutrient building blocks available, and omegas are one of the most important when it comes to boosting your mood. The brain is 60% fat, and particularly loves omega-3 fats. Most Americans get far too little omega-3 in their diet. And what's the problem with that? Growing evidence suggests that consuming inadequate amounts of omega-3 fatty acids is associated with depression and poor moods.
Flax seed
Can be added to anything you eat or taken as an oil rich in vitamins, minerals and omega-3 fats to further bolster mood, brain power and immunity. Omega-3s can sharpen minds, stabilize moods, and trigger the production of brain chemicals that help fight depression naturally


Eggs
Eggs are high in B, and can improve mood by stabilizing emotions. These foods also boost the immune system, which decreases the chance of other types of physical illness.
Mushrooms
Vitamin D is another key part of "mood maintenance" because it helps regulate the activity of the brain's neurotransmitters (serotonin, melatonin and dopamine) which have a profound impact on mood. Studies have found the likelihood of having depression is significantly higher in people with a deficiency in vitamin D compared to those who have normal levels.
Nuts
High in good fats, and protein.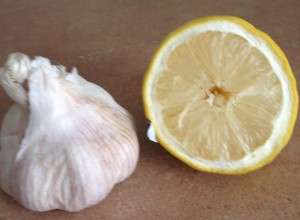 Dark chocolate
Dark chocolate, can increase mood not just because it is so well-liked but also because it increases serotonin levels in the brain. Some sugary snacks can lead to a dip in energy, causing the individual to feel sleepy instead of energized or happier. For the purpose of increasing serotonin, foods lower in sugar will have a more lasting effect.
Cherries
Savor a handful of dried cherries before you turn in for the night and you'll set the stage for a better mood when you wake up. Cherries are rich in a hormone called melatoni, which acts as a natural sleep aid by improving quality of sleep.
Cammi Balleck, Ph.D, is the leading Happy Hormone Doctor. She specializes in Hormone balancing and Happiness. She graduated in 2003 with a Doctorate Degree in Naturopathic Health. She is certified in Nutrition and Wellness coaching, she is a Biomeridian Technician and also a licensed Massage Therapist. Cammi has owned the Elite Wellness Center since 2003, where she specializes in women's health and repairing the endocrine system with diet and whole food supplements. She has been the Director of Massage Therapy and an instructor for Colorado Northwestern Community College since 2007. In addition she has taught Pilates and yoga 10 years. She is the author of Get Real and Making Happy Happen self help books for
women. She is very knowledgeable and will make sure that you get results. Cammi's passions are helping everyone improve their health, in addition to finding their full potential, accepting who they are and helping others live happy, healthy, whole lives. She loves to be outdoors, climbing 14,000 foot mountains in her spare time. Learn more about her at www.makinghappyhappen.com and www.getwellworld.com