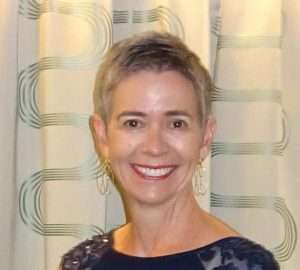 It seemed like it was almost a lost art in the twenty-first century. Then along came the pandemic and people all over the world, many of whom had never sat in front of a sewing machine in their lives, began creating masks, caps, gowns. They rediscovered a centuries-old form of self-expression even in their desire to help others. The question is: can sewing become your happy place?
According to recent news stories, among the items like toilet paper and hand sanitizer that have been selling out during the COVID-19 pandemic, a more surprising hot commodity has been sewing machines. And
more than one of you has probably dusted off your old sewing machine recently, borrowed one from your mother or sister, or at least considered buying one. The two main reasons for this are the rush to create non-medical face masks and hospital scrubs, as well as the need to find indoor recreational activity while sheltering at home. But is it possible that you could continue (or begin) sewing and find your escape, your equanimity, your balance while creating with fabric and thread?
Although things have changed in recent years, there was a time when most of the girls – and later boys as well – learned to sew in "home economics" classes in junior high school. I was one of those young women. Not everyone who had to take the course embraced it, though. I did. I loved clothes and for ten years starting at about age fourteen, I launched myself into making most of my own clothing. I made dresses, skirts, trousers, jumpers and prom gowns, mostly for myself but occasionally for my sister. Those were the days when sewing made sense economically perhaps even more so than today. Then, as I grew into young adulthood with a demanding career and a family, my sewing machine was relegated to a corner of the basement and sewing became something I did once a year in the months leading up to Halloween. I have to admit, though, my son had terrific costumes and each year I was proud of my accomplishment. Then, somehow, all these years later, I found my way back to sewing. And today, it's become so much more than it was in my past.
There's something so meditative about many aspects of sewing. When I returned to sewing, one of my burning desires was to create a "Little French Jacket" as an homage to Coco Chanel and her 1954 design – a design that has never gone out of style. I had no idea that these days, there were so many other (mostly) women who were doing the same thing. The project became a labour of love for me, teaching me that there was so much more to sewing than the piece of clothing that emerged at the end.
Back in my early sewing days, I was focused more on the result rather than the process. This seems to ring true for most people sewing much-needed PPE these days. They began sewing out of a perceived need and getting those items made is what it's all about. It doesn't always have to be that way. I used to sew that way but things have changed.
Today I'm much more focused on the process rather than the outcome. Sure, who doesn't like a new dress or top fitted perfectly to her body? I know I do, and it's one of the things I love about creating garments. It has, however, become so much more.
Probably the only thing I disliked about sewing when I was an impatient teenager was the finishing that often consisted of hand-sewing. That's the part of the process I like as much if not more than any other aspect today. Back in the day, I sewed to a deadline: a prom, a school event, a wedding, a party. These days, the feeling of a new piece slowly taking shape under my fingers (and machine) takes me to a place of serenity and calm. Of course, the process can be peppered with challenges, especially as I seek to learn new and better ways of doing things. But in the end, it's still a process that I can get lost in. Maybe it can do the same for you.
These days, there is so much help for people seeking a new skill or passion. Online videos, courses and blogs abound. If someone is even a bit curious about sewing, there is so much easily-available help. And if you're not interested in making your clothing, there's so much more: quilting, children's wear, making a tote bag, creating a wall-hanging. Perhaps you just need to follow your imagination.
Dust off that machine, get out a pattern and just begin.
Sources:
Amanda Tarlton, April 9, 2020. 24 things that have been selling out online during the coronavirus pandemic. USA Today, https://bit.ly/2XiEevh
PhotoCredit:@Pixabay/Mysticsartdesign
Melissa Repko, April 9, 2020. Walmart hires 100,000 to meet surging demand, as toilet paper and sewing machines fly off the shelves. CNBC, https://cnb.cx/2T8vl67
Visit me at www.patriciajparsons.com