About the Book Half the Battle
Half the Battle is a memoir of a young girl's struggle with mental illness. The book outlines her journey towards discovering, managing and living with a Bipolar Disorder.
After attending a family vacation in New Smyrna Beach, Florida an ear infection and insect bite makes her visit the doctor. Little did she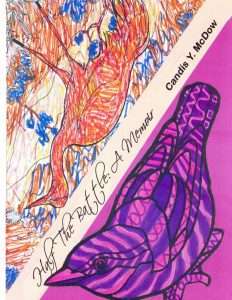 know that this was the beginning of an incredible journey. Candis herself had worked with individuals with special needs never knowing that she herself also had a special need. Candis started to hear voices in her head that would cause loud irrational behaviour in public and eventually even cause her to attempt suicide. These hallucinations or blackouts caused her to become irate in church, suffer burns, believe her dreams were real and that God was telling her to do some good yet instead she found herself doing some terrible things. Candis started off like every average youth, in love with a boy named Nauseed. Dreaming of finding a career in Mass Communications. Family history and a bad reaction to medication lead her to struggle daily with the effects of mental illness. We join her as she battles the unimaginable, fearlessly disclosing to us her daily struggles and secrets.
Book Details
Paperback: 419 pages
Available www.candisymcdow.com
About the Author
Candis McDow is 31 years old and lives in Atlanta, GA. She is a writer who has contributed to Chicken Soup for the Soul: The Cat Really Did That?" She is an author who loves to travel, paint, watch movies, sing her heart out in the car, have spa days, and shop. She describes herself as a silly fun-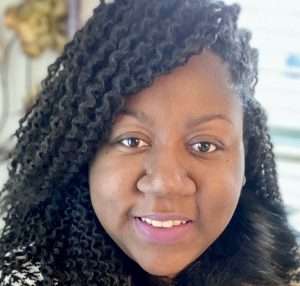 loving person that enjoys seeing the ones, she loves smile.
My Thoughts
My first thought was I was glad that Candis mother was there to support her. We all have voices in our head some call it intuition, or physic ability, but we can shut them out when we need to. But would if the voices overpowered you and you lost control? In ancient history people were thought to be possessed by demons if they talked to themselves or had hallucinations but in fact, they had a mental illness.
Candis had done everything right she was positive, educated, working and building a future. Then suddenly everything went wrong she could no longer control the voices in her head.
Candis writing style is very descriptive. In her writing and journal entries she doesn't hold back on anything. She's open and honest. Candis gives a vivid picture of what life is like for someone who is battling a mental illness. As well she provides an honest graphic picture of how mental health patients are treated in psychiatric wards of hospitals. This candid well written book provides others with a blueprint on pitfalls to avoid when navigating through the mental health system. Candis strength and courage may come from her religious beliefs this gives her the power to overcome this illness by keeping it controlled and in check.