By Elizabeth Manuel
Many of us are too rushed to enjoy life, too much in the future to be living fully, too anxious to really relax, too worried to be healthy, too ungrateful to be happy, too afraid to love, and too critical to be compassionate. Do your part to spread joy upon this earth: We greatly need it. Only when you enjoy this moment will you know why it is called the present. Enjoy your present; it contains JOY right now.
According to an article in the New York Post, a recent British study found that quality time with your family can make you happier. Apparently, it's the simple things, like a home-cooked meal, that carry a lot of weight. This summer make an effort to sit down and eat with your family and friends. Strong family and social networks are highly correlated to increased happiness.
People who eat well and drink moderately are among the happiest. This summer add some "good mood" foods to your menu and notice the sunnier dispositions in your loved ones. When you eat a meal, the contents are absorbed into your bloodstream. If the meal is a healthy one, your body will benefit from all of the nutrients found in those foods. What you eat has a remarkable effect on your moods, and energy. Here are some healthy foods you should consider adding to your diet, if you haven't already.
Fish – All types of fish contain high levels of omega-3 fatty acids. Omega-3s boost your serotonin levels helping you to feel great. High levels of serotonin boost mood, and help you sleep, whereas low levels can cause feelings of depression. Fish is easy to prepare and grill, which makes it a great food to eat in the summer.
Garlic – Add some fresh or roasted garlic to your dishes; it helps give you energy and boost immunity.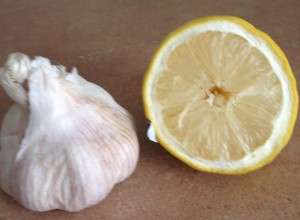 Ginger – The unassuming ginger root helps prevent coughs, colds and flus. Add some fresh ginger to your menu.
Oats – The properties in slow cooking oats, which are really easy to cook in a pot on the stove, help to sustain you and give you a wonderful metabolic boost in the morning. Oats are loaded with B vitamins and important minerals, such as iron and zinc, which contribute to a very healthy nervous system. Add a handful of blueberries, which contain massive amounts of antioxidants, or any berry for that matter, and you'll have a happy belly and a happy brain.
Water- It's critical for your brain to be hydrated since good moods are regulated by our brains. Skip the sugary drinks and add some lemon or lime to your water. I also love using frozen berries as ice cubes.
Quinoa – The word quinoa (pronounced keen-wa) means "mother" in the Quechua language. Quinoa contains a full range of essential amino acids, including tryptophan, and has a high content of the minerals potassium, magnesium, zinc, and iron. Quinoa provides a spectrum of B vitamins, including pantothenic acid or vitamin B5, which is essential in allowing the adrenal glands to provide a healthy response to stress.
Quinoa is wonderful in green salads or with a tomato soup. It's nutritious and delicious!
Walnuts – Walnuts are the richest nut source of omega-3 fat, which is critical for optimum health. They also contain zinc, necessary for good mental and emotional health. Walnuts are great on their own or tossed into salads, oats, and stir fries. Walnuts are a great pick-me-up in the middle of the afternoon when paired with a piece of fruit. They'll be sure to keep the smiles coming.
Making a few enhancements to your family's diet this summer will improve moods and increase smiles, especially if you do it together! Taking a few minutes to sit and eat with loved ones will increase your joy factor immensely.
Our busy, frantic lives can leave you too tired to cook properly, but with a little thought and planning, the effort will pay off immediately.
About Elizabeth Manuel, B.Ed., CACE
Happiness Expert, Author, Speaker
Elizabeth specializes in educating, guiding, coaching and mentoring individuals, businesses, and organizations to become extraordinary. She does this by sharing inspiring practices and encouraging new habits, as well as fostering happy cultures that positively affect physical, mental, and emotional well-being and drive creativity, innovation, and loyalty. Help your team and associates become more psychologically healthy and learn how to grow happier brains!
As a first degree black belt, life coach, yoga instructor, educator, happiness guru, and laughter lover, Elizabeth is known for her ability to ignite positive change and renew energy in people. She is an expert on happiness and workplace wellness and culture, as well as the author of two books and six audio programs. Working as a professional speaker across Canada, Elizabeth inspires and challenges us to live a meaningful, passionate, and, yes, even happy life! Find Elizabeth online at www.elizabethmanuel.com