Many of us would love to stay at home with our babies permanently. Canada allows a paid 1-year maternity leave if you qualify for government U. I. benefits and the USA on average offers 12 weeks.
The reality is inflation, the economy and the risk of losing your place of employment forces some women back earlier then they would like to.
Being a full-time working mother can be stressful. The key is to get organized and find the right balance between your home life and your profession. Here are 6 ways to make sure you, your family and your career prosper.
Let go of the guilt
To start place a photo of your baby in your wallet or on your desk. Working can provide you with more opportunities that you can share with your family financially. You can better afford educational plans, family activities and quality daycare when you work.
Breastfed baby
Going back to work does not mean you have to stop breastfeeding. You can bring your breast pump to work and store milk.
Get organized
Plan and get organized the night before work. Pack the baby bag, the diaper bag and your work bag and place it at the door. Buy a calendar that you can include a to do list and hang it on your fridge. If your daycare provider comes to your home make out a feeding schedule, activity schedule, light housekeeping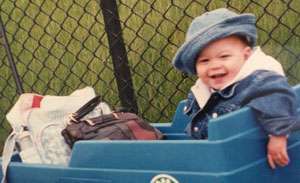 schedule and place it in your to do list. Each parent should play different roles and you should both plan who will pick up the baby, who will feed the family so forth.
Finding a caregiver
Create a list of criteria that is important to you when you schedule and interview a qualified childcare provider. Do you want them to visit your home daily, are you looking for providers who speak different languages or will do light housekeeping. Are you willing to go to their home or do you feel more comfortable if your baby was in a daycare setting. Can your daycare provider take your child to parks or zoo's. If your baby is breastfed and you need to now supplement with formula milk for your breastfed baby. Setup a play date with potential candidates to see how they interact with your child or ask to meet their children.
Stay Connected with your family
Ask your caregiver to occasionally take photos or videos with their phone and e-mail them to you. Sing songs or read a story and record them and have them played to your baby while you are at work. Hang pictures of your family throughout the house. Reduce TV time once you get home and plan family activities that your whole family will enjoy.
Don't forget about me time
Going to work is not a break or it is not me time. Schedule time to take care of your health and personal needs. Go shopping and have lunch, see your doctor, take that yoga class. Attend your favourite events by yourself, with your friends or with you loved one.